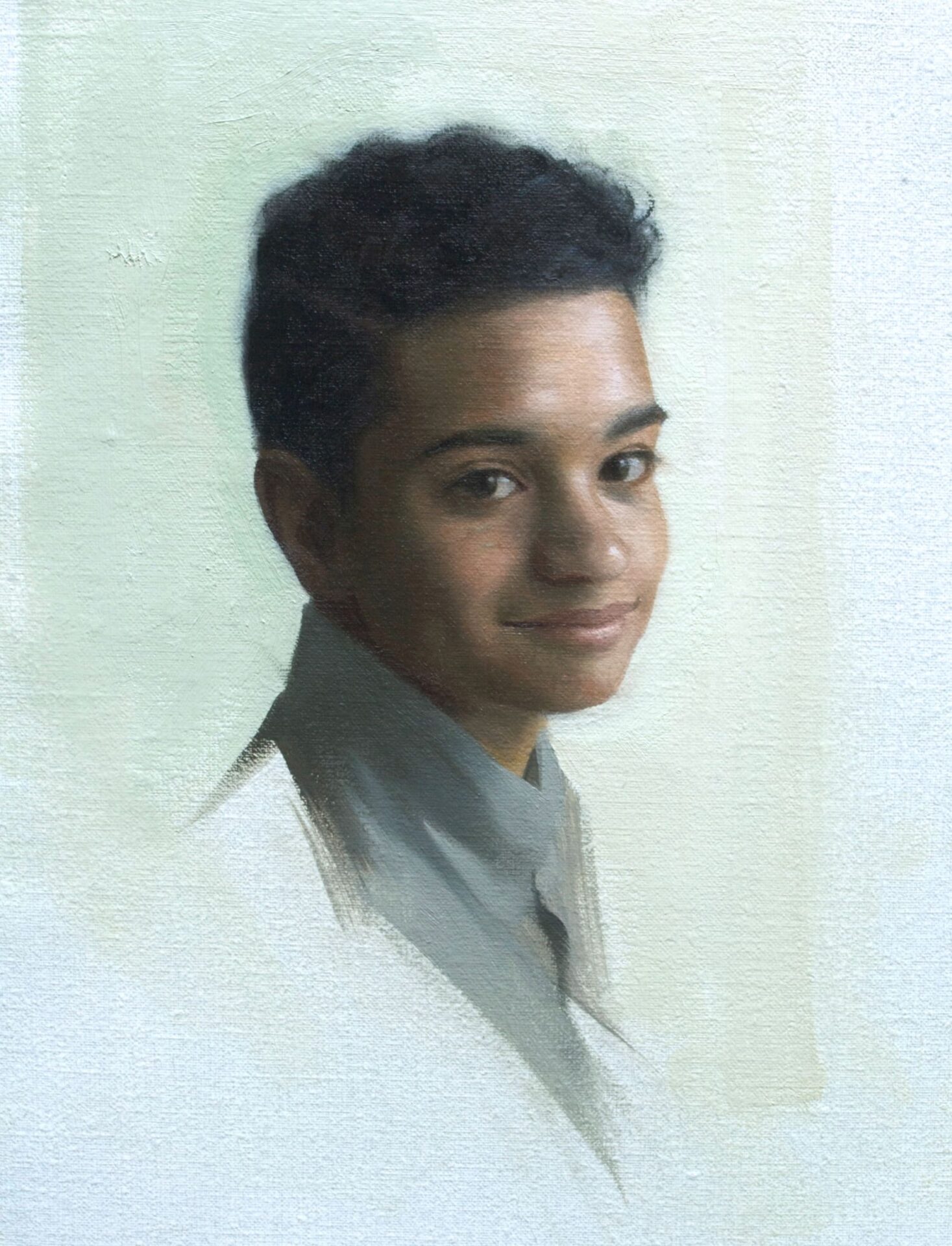 Blending Skin Tones for Painting Portraits
There are some great advantages to working with oil paint, especially when it comes to blending skin tones for painting portraits. A medium which allows you to seamlessly transition from one value or color to another provides a great advantage, but can also prove to be a balancing act when trying to get the results that you're looking for. Overly blending can result in the drawing and form being lost, while not blending enough can cause a portrait to look too harsh or hard edged. When it comes to making these decisions, stopping too soon is often a better alternative than blending too much. I find that working with solid paint (paint that hasn't been thinned down) allows for more opportunities to achieve this balance in skin tones that is so important when painting portraits.
Knowing how, where, and to what degree you choose to blend takes just as much thought as the initial placement of values and colors during the block-in stage. In many ways, it's an editing process in which the artist chooses to emphasize or downplay certain areas of a painting in order to better convey the personality and character of a person on canvas. This editing process results in an artist's unique interpretation of his subject.
This is just one of the topics that I talk about, along with sharing mixing, application and finishing techniques that have helped me over the years in my new Craftsy online art class, Paint Better Portraits: Realistic Skin Tones, which is now available.
In addition to blending skin tones, I've included information about what to look for when taking reference photos, how to determine what temperature the light is, mixing warm and cool colors for painting skin tones, understanding grays and how they work, different techniques for applying paint, finishing techniques for a more refined look to your portrait and how to paint skin tones for various ethnic, age and gender groups.
With Craftsy's online class platform, you can even ask me questions and post some of your own work for others in the class to see. I look forward to seeing you in class soon!